I'm here 24/7/365
On this site I give you some informations about my volunteer, humanitarian, and lifelong commitment for Beach Lifesaving in Denmark.
Ever since 1990 I have been a coast lifeguard in the summer seasons and succeded in several rescues at the West Coast Beaches in Nordjylland, Denmark. I had to deal daily with tourists of all nationalities.
As a webmaster I'm running a lifeguard website called the Danish Surf Lifeguards

In 1995, I saved an older man from a heart attack at the swimming pool by giving CPR. This is in fact the accomplishment I am most proud of.
Code of Conduct
Danish Surf Lifeguards - at the Danish West Coast Beaches - have implementet an Australian Lifeguard code of behaviour and manners. Using the Code of Conduct - listed below - the volunteer Danish lifeguards are able to achieve an excellent team spirit on the beach every summer.
To enhance the standing and reputation of the Association.
To be loyal to the objectives and ideals of the Association.
To be honest, competent and act with integrity.
To provide courteous service to all.
To support fairness and equity.
To respect other members of the Association and treat them all with dignity.
To eliminate all intimidation and harassment in our Association.
To use all facilities and equipment for their proper purposes and care for and maintain them correctly.
To avoid conflicts of interest so the performance of the association is not adversely affected.
To continually learn to improve competency and/or maintain standards, pursue new ideas and to have fun.
Not only lifeguards can derive profit from the Code of Conduct.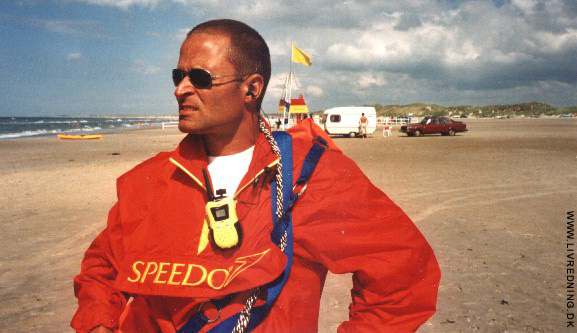 For several years I've been a volunteer surf lifeguard at the West Coast Beaches in Nordjylland, Denmark.
--